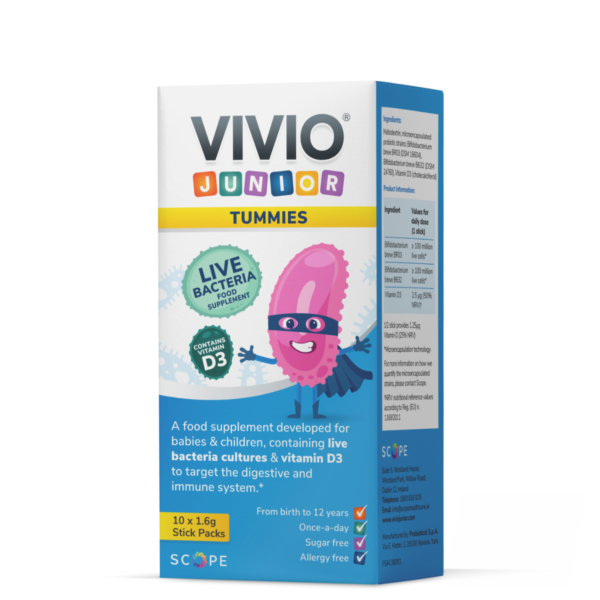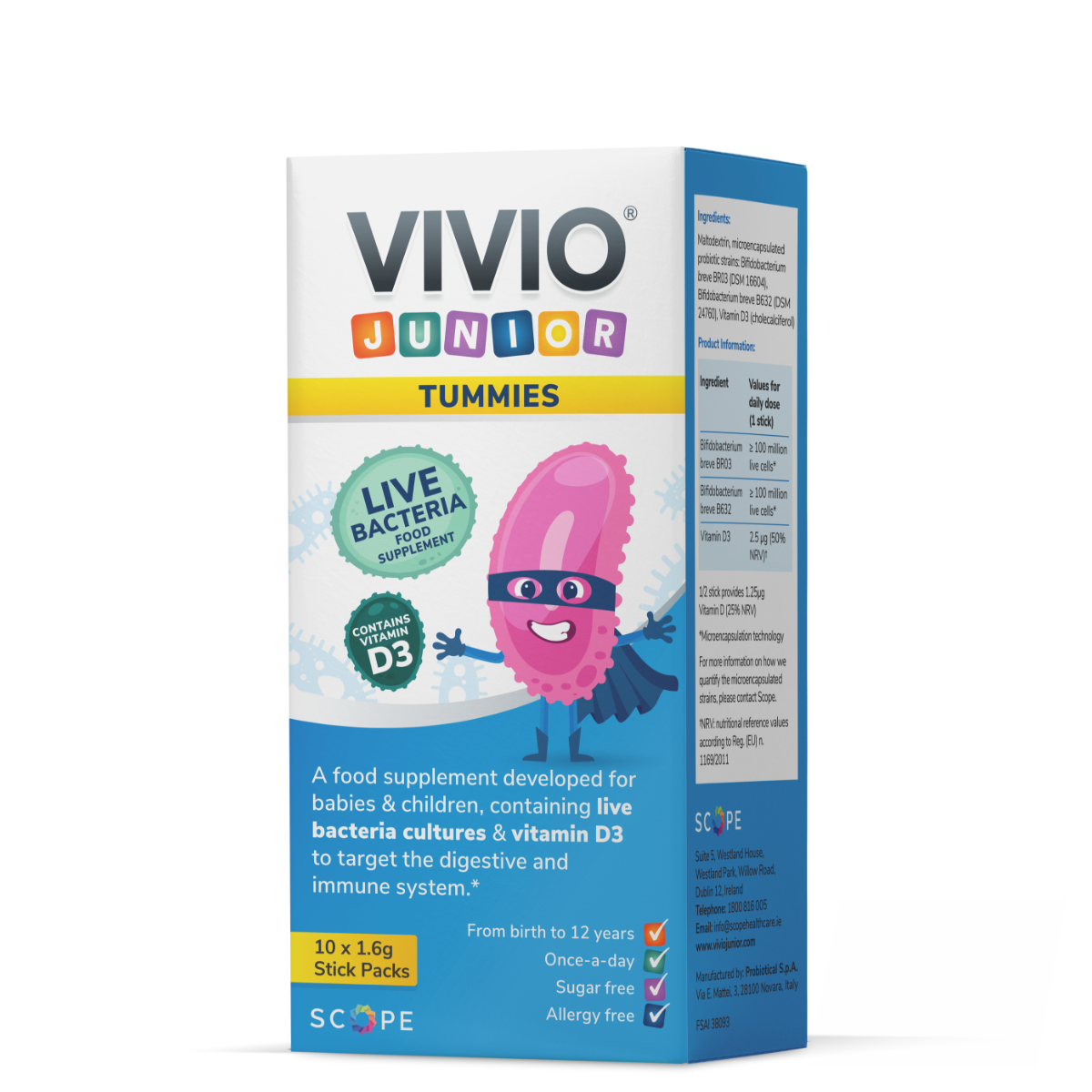 VIVIO® Junior Tummies
€7.60 inc. Vat
Look after their digestive and immune system with VIVIO® Junior Tummies. A multi-strain, live bacteria supplement with Vitamin D3, suitable from birth to 12 years.
---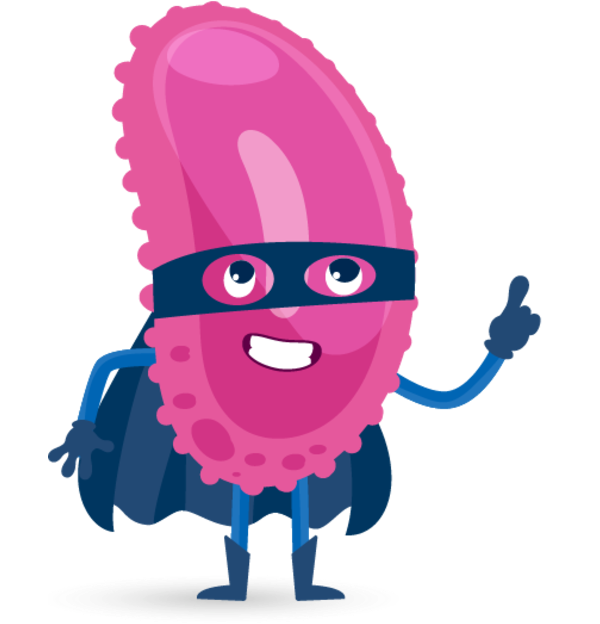 Product Information
As 70% of the immune system is located in the gut, a balanced gut flora can really help to stimulate a child's immune system and give them the daily support they need while growing up.
VIVIO Junior Tummies is a multi-strain, live bacteria supplement with Vitamin D3, suitable from birth to 12years for digestive and immune support.
It has been scientifically developed into convenient powder sticks for a once a day dose that is sugar and allergen free.
Each stick contains 2 strains of live bacteria, developed using microencapsulation technology to ensure the friendly bacteria arrive alive in the gut.
The two strains (Bifidobacterium breve BR03 & Bifidobacterium breve B632) have been clinically researched in hundreds of babies.
Bifidobacterium breve is one of the most predominant infant specific species of good bacteria
VIVIO® Junior Tummies also contains Vitamin D3, which contributes to the normal functioning of the immune system, normal growth & development of bones in children.
It is free from artificial colours, flavours and preservatives
Gluten and lactose free
Suitable for vegetarians, Halal and Kosher diets
Can be taken for daily support, alongside antibiotics and on the go (no refrigeration required)
Add to bag
Direction for Use*
Recommended daily dose 0-12 years: 1 stick per day
Do not exceed the stated recommended daily dose.
Consume preferably on an empty stomach.
Mix with water or milk at room temperature and consume immediately.
Can also be sprinkled on food.
Food supplements should not be used as a substitute for a healthy diet and lifestyle.
If your child has an underlying medical condition or is taking medication please consult your doctor before taking any nutritional food supplements.
If your infant is consuming other products with Vitamin D, please seek advice from a Health Care Professional before starting this product.
* If you are taking any medication or have any medical condition please consult your doctor before taking any food supplement.
---