Introducing Vivio Junior Cough Syrup
Specially formulated to provide a sensation of calm, hydration and protection of the upper respiratory tract, modulating the cough without suppressing it.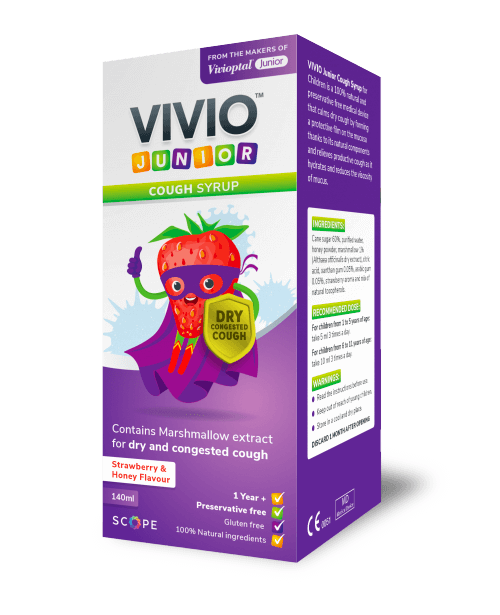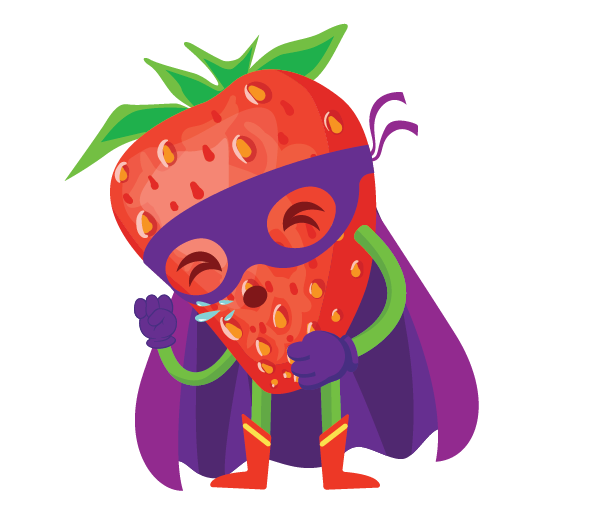 (also known as a wet/ chesty/ productive cough)
A congested cough produces mucus from the lungs or sinuses.
The cough sounds soupy and may come with a wheezing or rattling sound and tightness in the chest.
Most congested coughs are caused by an infection: a common cold, the flu, bronchitis, or pneumonia.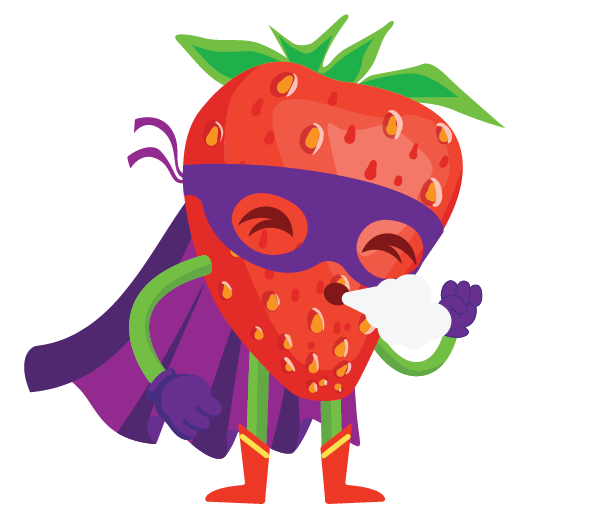 (also known as a tickly/ irritating/ non-productive cough)
A dry cough feels like a tickle in the back of the throat triggering the cough reflex, bringing on dry hacking coughs.
Dry coughs occur because of an upper respiratory infection, such as a cold or the flu.
VIVIO Junior Cough is a 100% natural and preservative free cough syrup.
Specifically formulated for Children 1 year+ for both dry and congested cough.
Free from artificial colours, flavours or sweeteners.
Gluten and lactose free
Suitable for vegetarians
Does not need to be refrigerated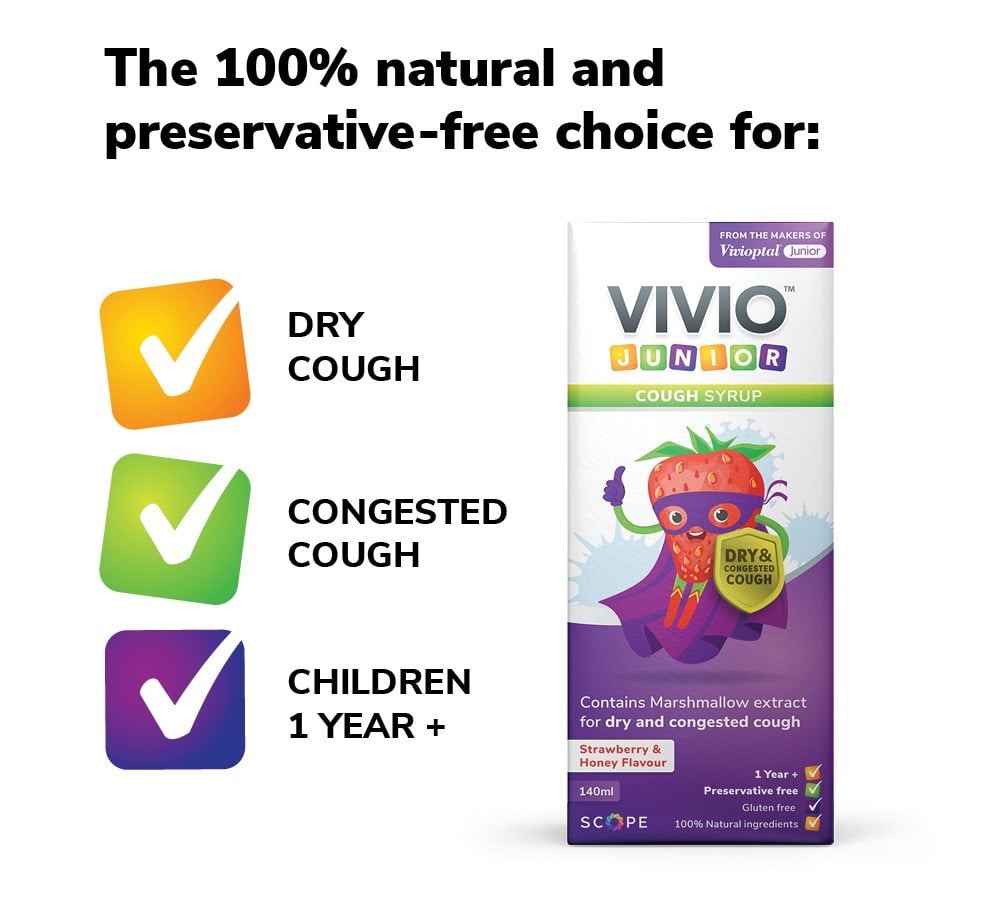 Interested in stocking VIVIO Junior at your pharmacy?
If you would like to find out more about the benefits of VIVIO® Junior Cough for your customers you can do so by calling or emailing our pharmacy support team with the details below.
They can assist you with placing a direct order, submitting a sample request or setting up a call with a member of our Healthcare team to answer any questions you may have about our products.