Sale!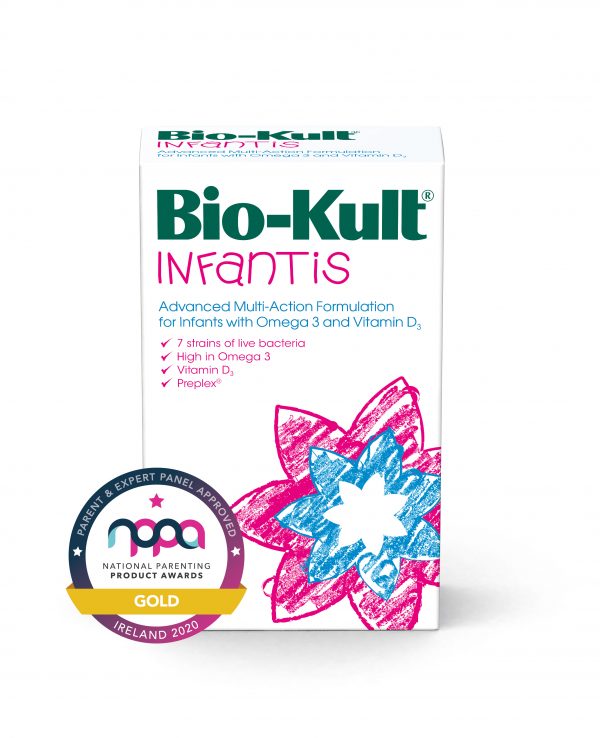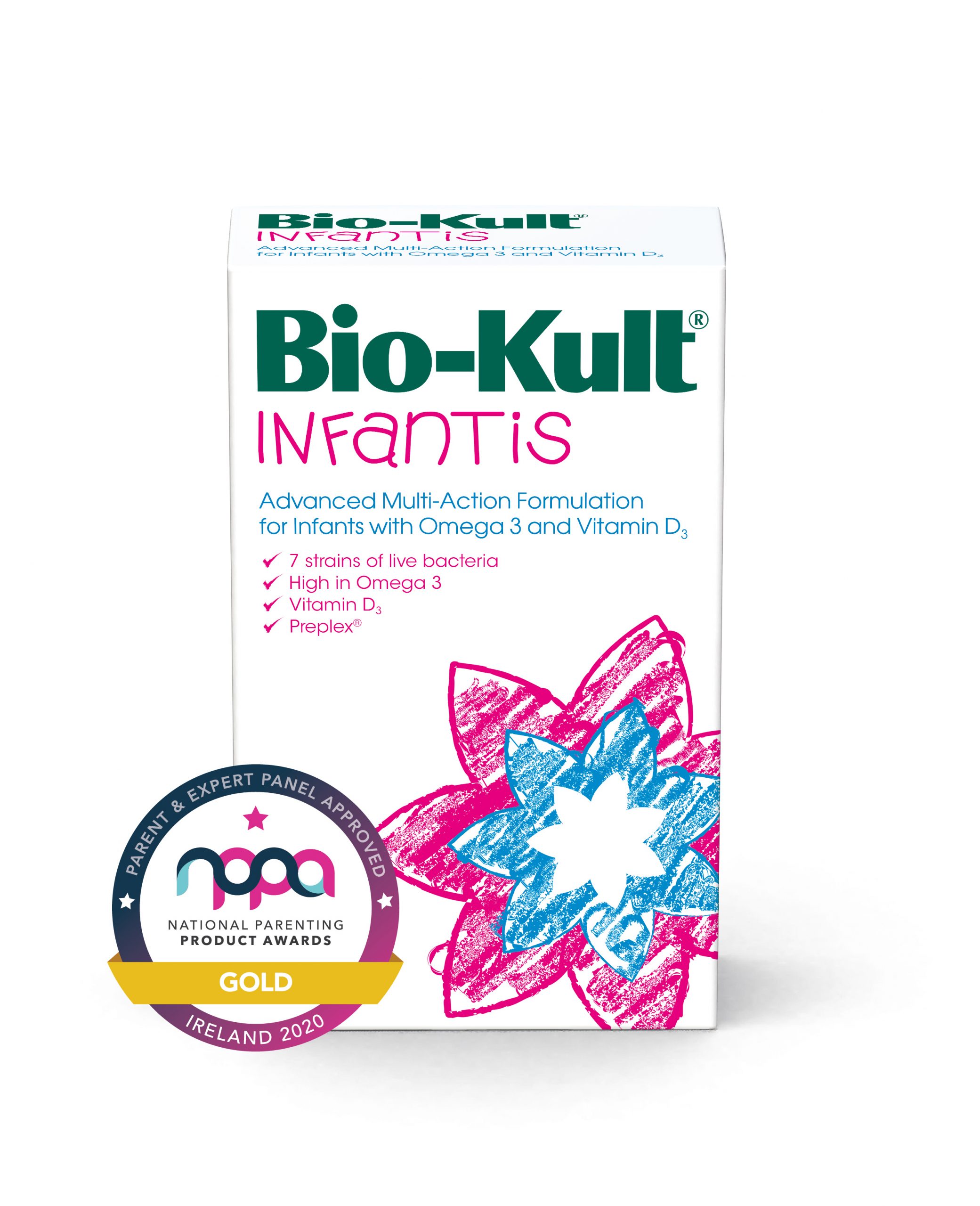 Bio-Kult® Infantis
inc. Vat
An advanced multi-strain formulation for babies, toddlers and young children with Omega 3 and vitamin D3
Also available nationwide in Pharmacies and Health-food stores
Out of stock
---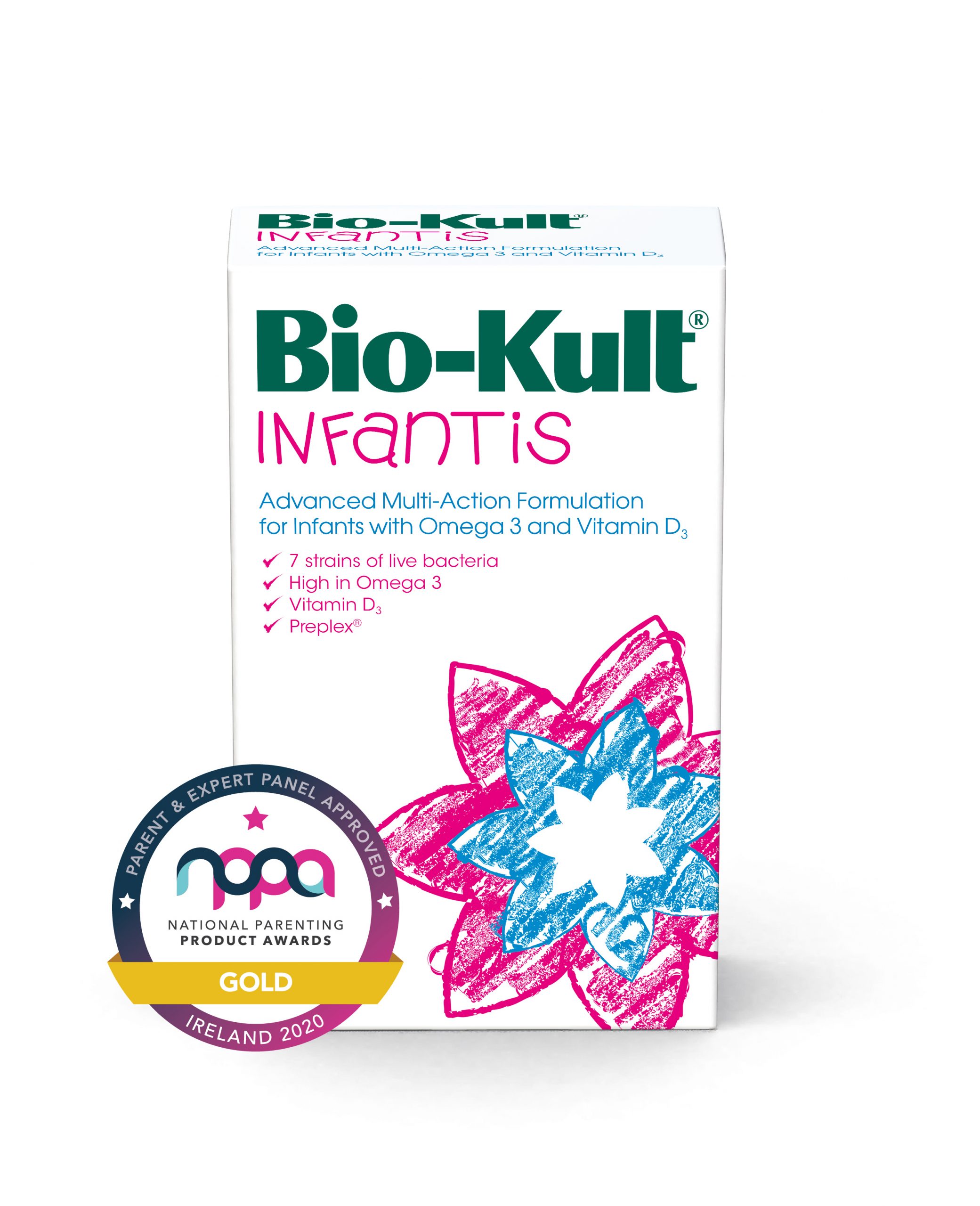 Product Information
Bio-Kult® Infantis is an advanced multi-strain formulation for babies, toddlers and young children, targeting the digestive tract and immune system.
Each sachet contains 7 strains of live bacteria, plus DHA & EPA making it high in Omega 3 fatty acids.
Bio-Kult® Infantis also includes Preplex® (FOS + gum acacia) alongside vitamin D3 (natural source of vitamin D) which contributes to the normal function of the immune system.
Whilst there is no upper age limit, by 12 we would recommend an individual changes to Bio-Kult® Advanced.
Suitable for everyday use as part of a healthy lifestyle.
Great travel companion (no need to refrigerate).
Use alongside antibiotics.
Backed by clinical research.
No sugar, artificial colours or flavourings.
Gluten free
Add to bag
Direction for Use*
½ – 1 sachet once a day mixed with milk, water or food (start with ¼ of a sachet for young babies).
If still breast feeding some of the powder can be mixed with a little milk or placed directly on the nipple before a feed or given directly into the infant's mouth.
Or as recommended by your doctor or healthcare practitioner.
Do not exceed recommended daily intake.
Total bacteria count viable until end of shelf life.
Store in cool, dry conditions out of direct sunlight. Can be stored at room temperature without the need for refrigeration.
Once you have opened the sachet there is still no need for it to be refrigerated. You can roll the sachet down and place it back in the box ready for the following day. Do not get the remaining contents in the sachet wet. We would advise using the remaining contents of the sachet within 4 days. We have data to show the stability of the bacteria remains for the entire 4 days after opening.
* If your child is taking any medications or has any medical conditions please consult your doctor before giving any food supplement.
---